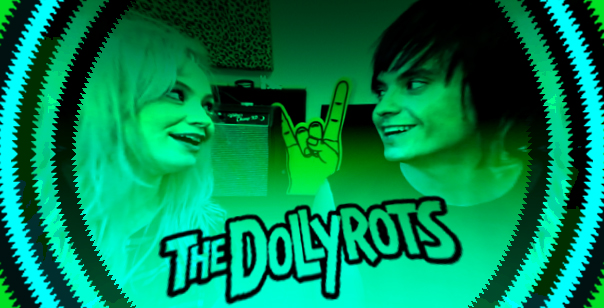 Los Angeles pop punk royalty, Kelly Ogden and Luis Cabezas of The Dollyrots, are at it again. Yes, this couple are expecting a daughter this November, but that's not even what I'm talking about. Before the birth of their new family member, they're going to write and record their 6th studio album. Sounds crazy right? Not really. The Dollyrots have proven time and time again that they can't be stopped. Previously, they continued to push new content out to fans, and even tour, as they brought their son, River, into the world.
The Dollyrots are a great example of what can be done independently on your own terms. They just launched their PledgeMusic crowdfunding campaign to cover the costs of the new album, and in the first 24 hours had their project 50% funded. This doesn't surprise me one bit. Their willingness to be transparent and let people into their lives has created loyal fans who repeatedly support them. With two months left in their PledgeMusic campaign, it seems inevitable that they will get their project fully funded.
So what does it take to successfully fund a project through PledgeMusic? I don't know if there is an exact recipe, but as a pledger to their current campaign and a previous campaign, I can say that The Dollyrots certainly know some of the ingredients that work. They've got tons of great incentives and cool merch to choose from, keep pledgers informed with lots of personal updates, and often include exclusive freebies. Just today, only 24 hours into their campaign, they gave away to their pledgers a fantastic unreleased acoustic recording of their song "Because I'm Awesome."
So make a pledge to their campaign and support these independent artists. Once you've pledged and obtained an AccessPass, you'll get the opportunity to follow their campaign and see what they do to be successful when crowdfunding. And the best part is… It's The Dollyrots! Rock on.
Visit
The Dollyrots PledgeMusic campaign page
.
Visit The Dollyrots website.