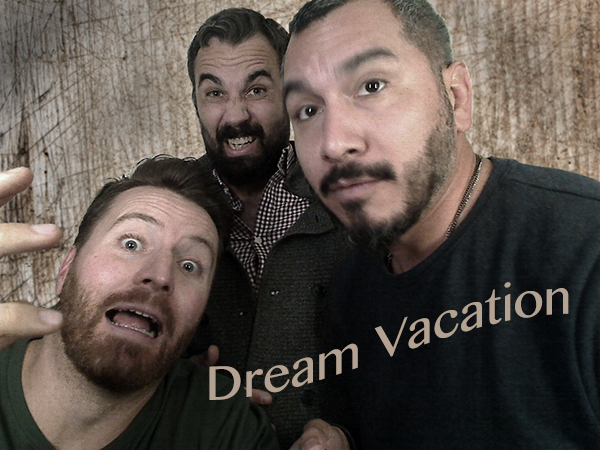 It's a good week when you find three opportunities to catch a performance by the Los Angeles based super-talented band Dream Vacation.
First, listen to Dream Vacation on The ResidentBand Radio Show today (7/20) from 5-7pm PST.  We will be re-airing Dream Vacation's visit with us from earlier this year, including their live in studio acoustic performance of "Hidden Life" & "Warning Fall."
Then head on over to see Dream Vacation live Thursday (7/21) at Los Globos in Silver Lake (L.A.).  More info here.
Friday (7/22), Dream Vacation will be performing with Trapdoor Social at Club Fais Do-Do in in Mid City L.A..  This will be Trapdoor Social's solar powered album release party.  More info here.
Added bonus… here's Dream Vacation's new video for their song "Press Play."